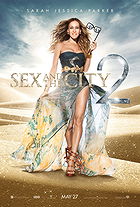 Posted : 11 years, 11 months ago on 30 April 2011 06:12 (A review of
Sex and the City 2
)
I think that my expectations were so extremely low because of all the bad reviews, so I guess it was better than I expected, although some of the jokes were pretty bad. "Abudabi doo!" "Lawrence of my labia!" Seriously? The blatant product placement was annoying, too. It's one thing to have an item on a table in the background, but to actually talk about the product and zoom in on it is just ridiculous! Other than that, I thought it was OK. Not terrible, but not great. The first one was better.

0 comments,
Reply to this entry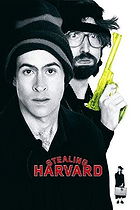 Posted : 12 years, 1 month ago on 22 February 2011 02:07 (A review of
Stealing Harvard
)
This is one of the worst movies I've ever seen. Not funny at all - just stupid. I almost turned it off about halfway through, but I forced myself to watch the rest of it, thinking that maybe it would get better. It did not.

0 comments,
Reply to this entry